Welcome to
Oaks Crossing
in historic Augusta Missouri
In Missouri Wine Country, near
The Katy Trail State Park and
within walking distance to Bed & Breakfasts ...
A visit to Oaks Crossing is more than just going to a place ... "it's an experience ..."

Featured at Oaks Crossing in Augusta Missouri ...

You can now book your next Business Outing, Wedding, Reception or Special Event.
A View to Part of the Experience ...
=====
Augusta Missouri ... A Town for all Seasons ...
=====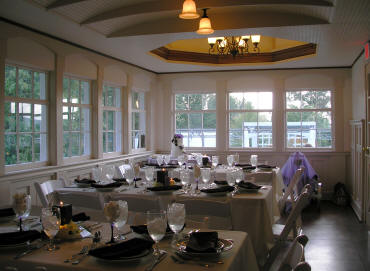 The Conference Center and grounds at Oaks Crossing serve as working displays for unique and original designs. Perfect for off premise business meetings, small group events and intimate weddings.

American Kitchen and Backyard Design
Featured at Oaks Crossing - American Kitchen and Backyard Design, specializing in blending functional living spaces with the spirit of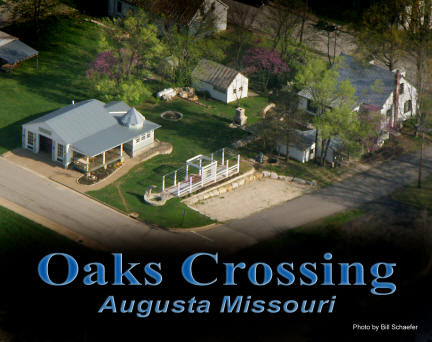 those who occupy them. Our aim is to develop a space that accurately reflects the ideas and lifestyles of our clients. While design and creativity play a large role in our suggestions, the first step is always listening and asking good questions. Call us at 314.308.5904.
It is with a BIG THANK YOU to all who have
"Enjoyed the Journey" with us for the past seven years.
We have closed Kate's Coffee
to make room for ROOT Food + Wine opening April 2nd.
We will continue our special events
at the Conference Center at Oaks Crossing
THANK YOU
The Conservatory Bed & Breakfast --- Salvaged cross beams, creative tile work and an eclectic mix of architectural treasures make the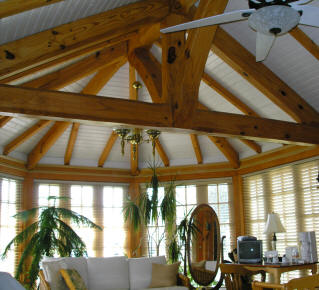 conservatory a truly unique experience. Among its many features, The conservatory is detached from the main house, giving guest complete freedom to explore Augusta, Missouri and surrounding areas completely free of disturbing anyone else.
Check out Upcoming Events
We will continue our special events
at the Conference Center at Oaks Crossing in 2021

For more information email: randalmarjoaks@aol.com