Check back for more Upcoming Events in 2021 ...
We will continue our special events

at the Conference Center at Oaks Crossing

=====
-------
======
Some Past Events ...

It is with a BIG THANK YOU to all who have
"Enjoyed the Journey" with us for the past seven years.
We have closed Kate's Coffee
to make room for ROOT Food + Wine opening April 2nd.
We will continue our special events
at the Conference Center at Oaks Crossing
THANK YOU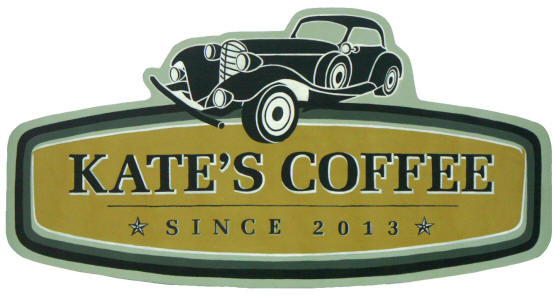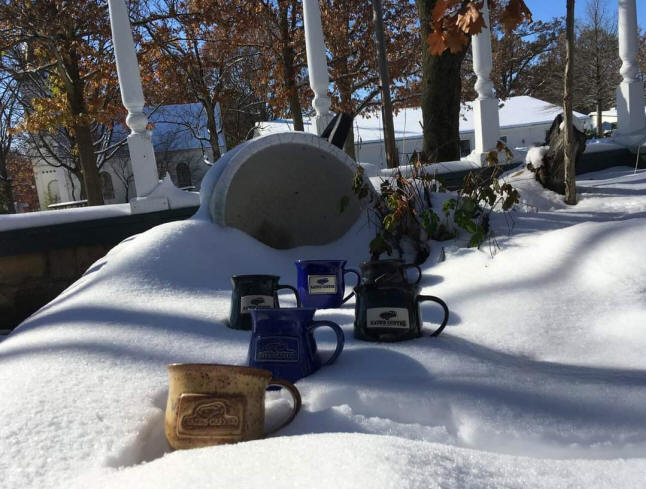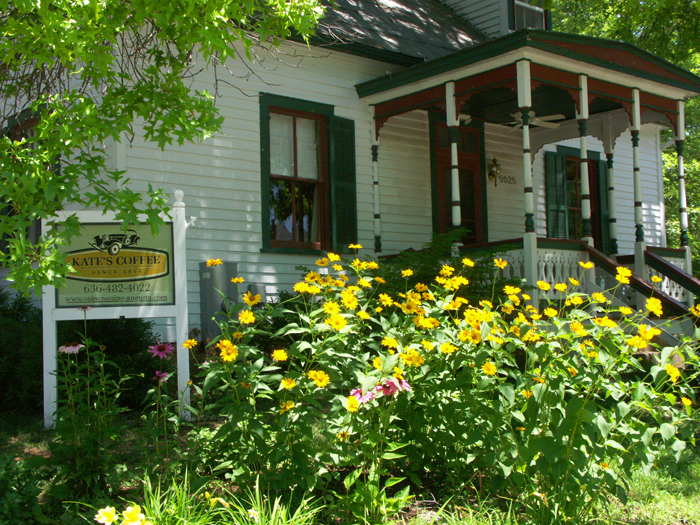 February 1st 2021
marked Kate's Coffee's 7th and final year !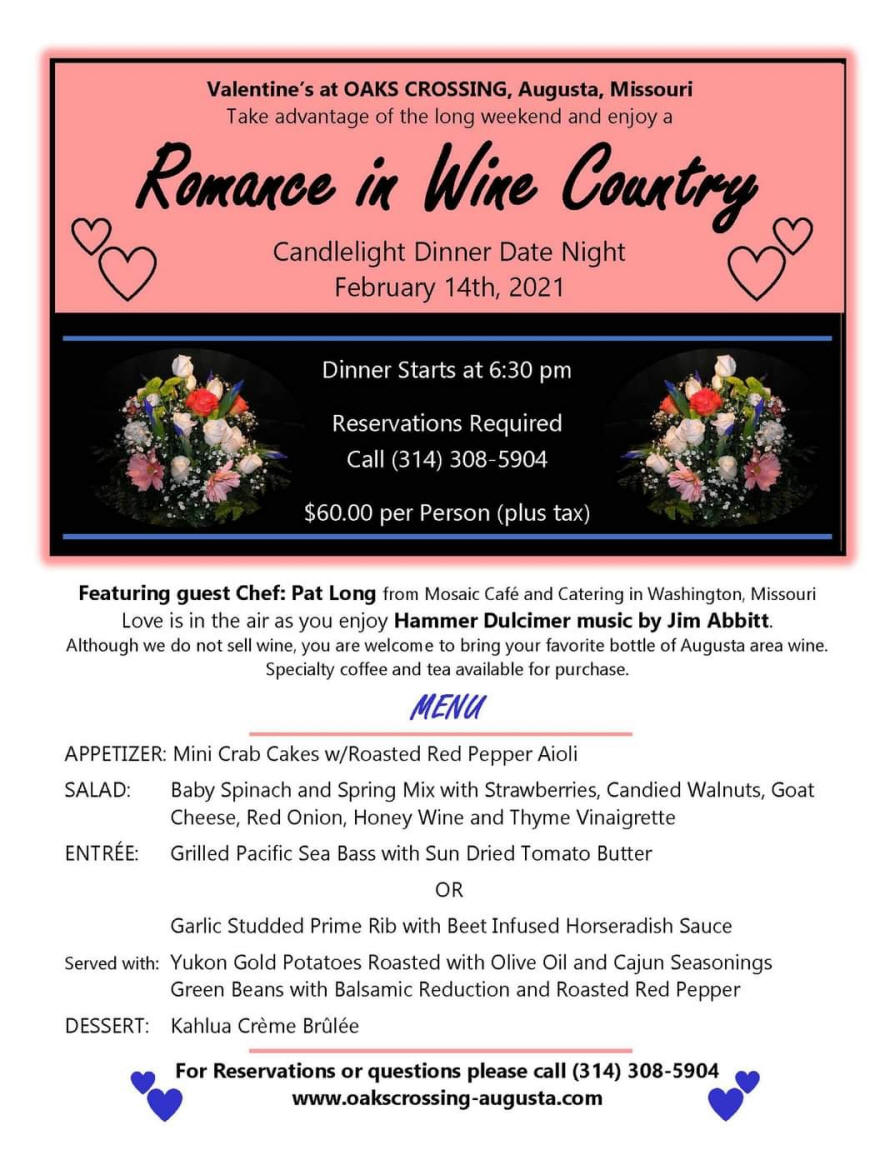 Annual Christmas Walk Weekend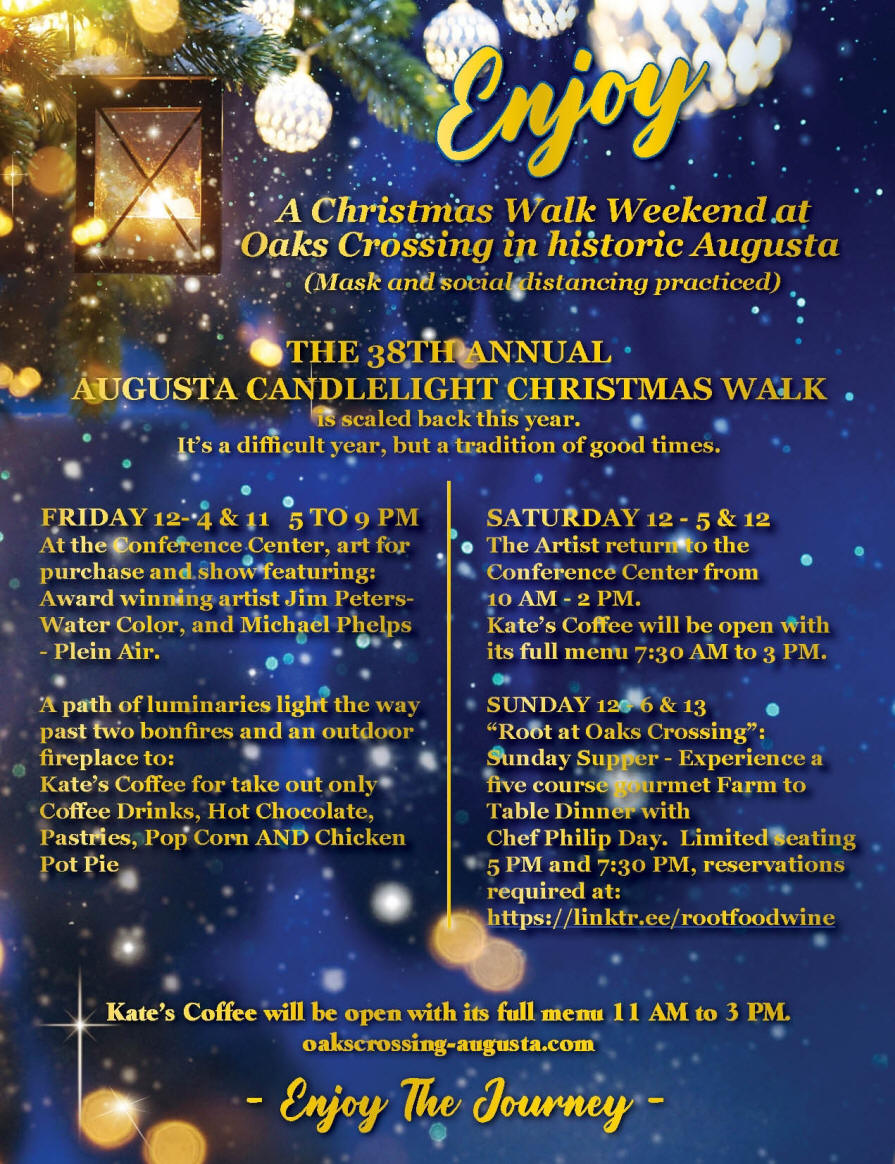 We are proud to Introduce
Sunday Supper
at
Oaks Crossing
November 8th & 22nd
December 6th & 13th
Check https://linktr.ee/rootfoodwine for Reservations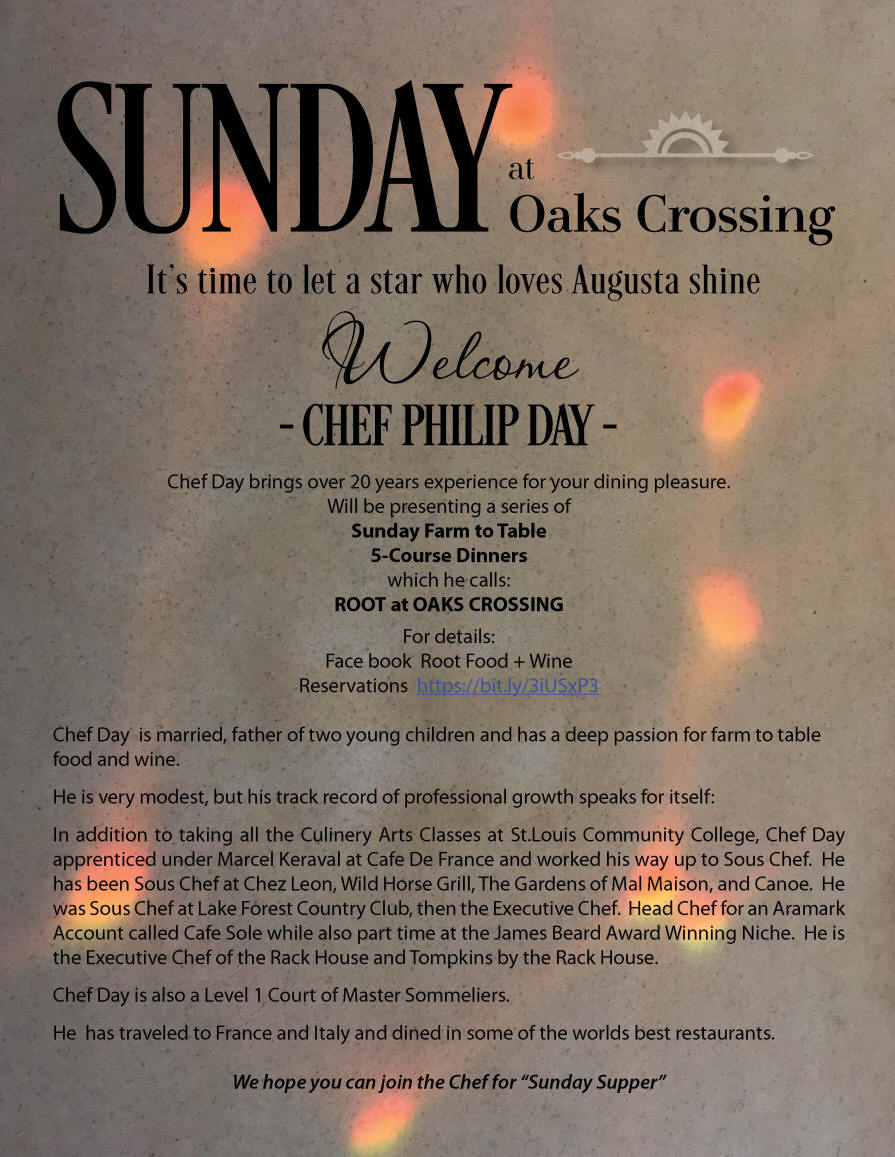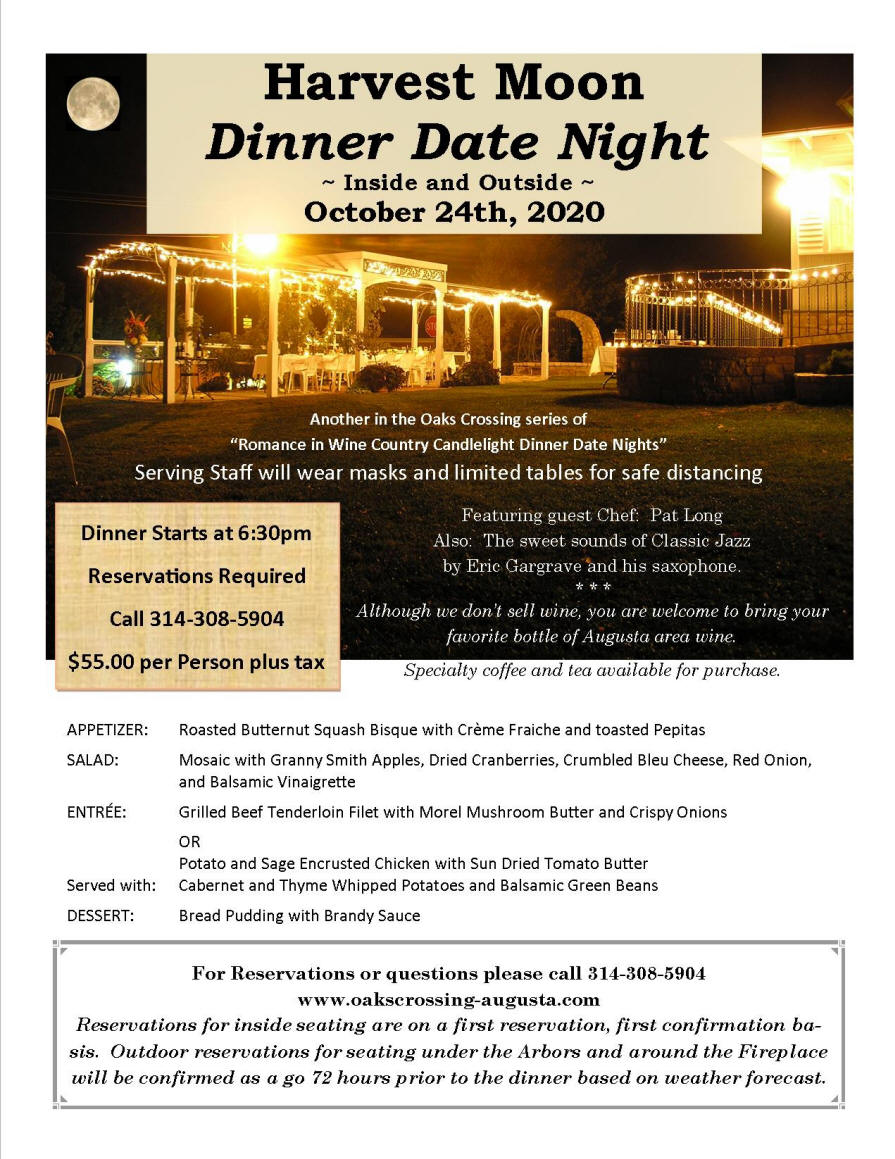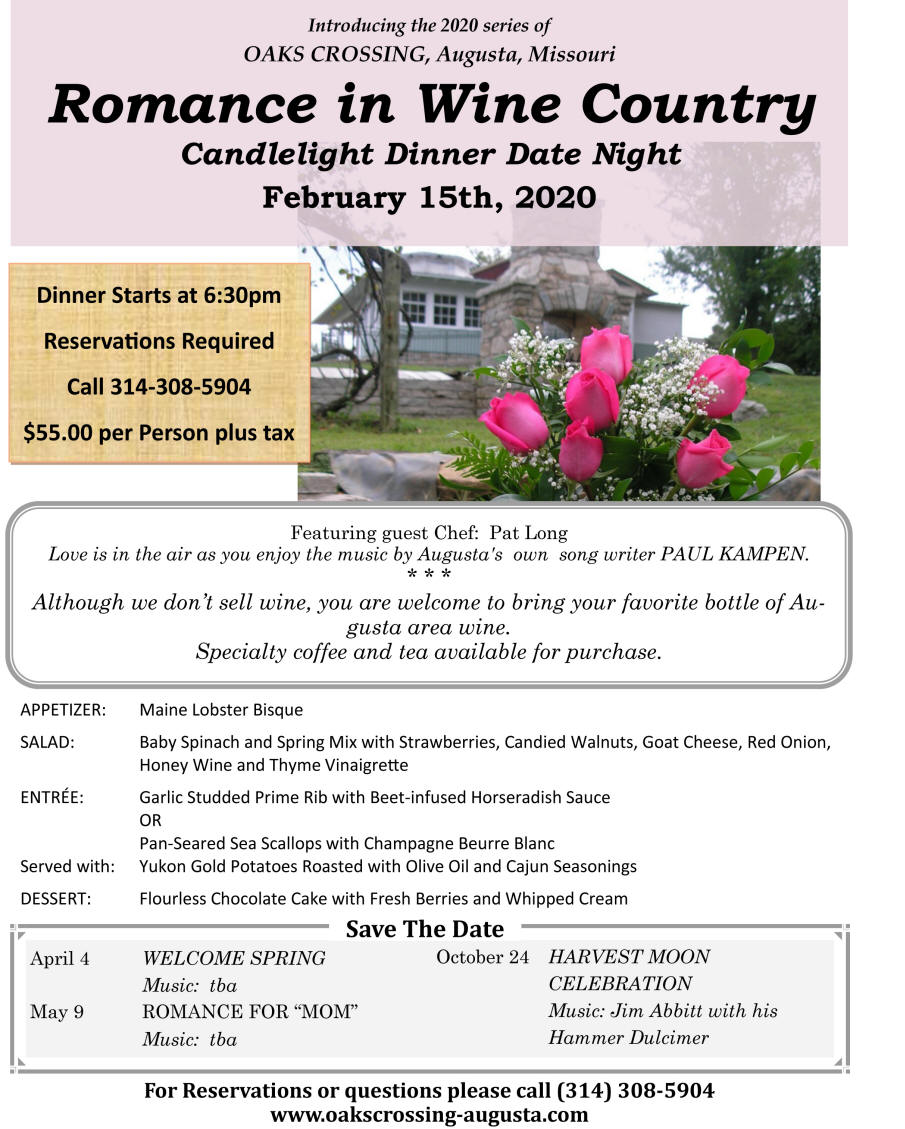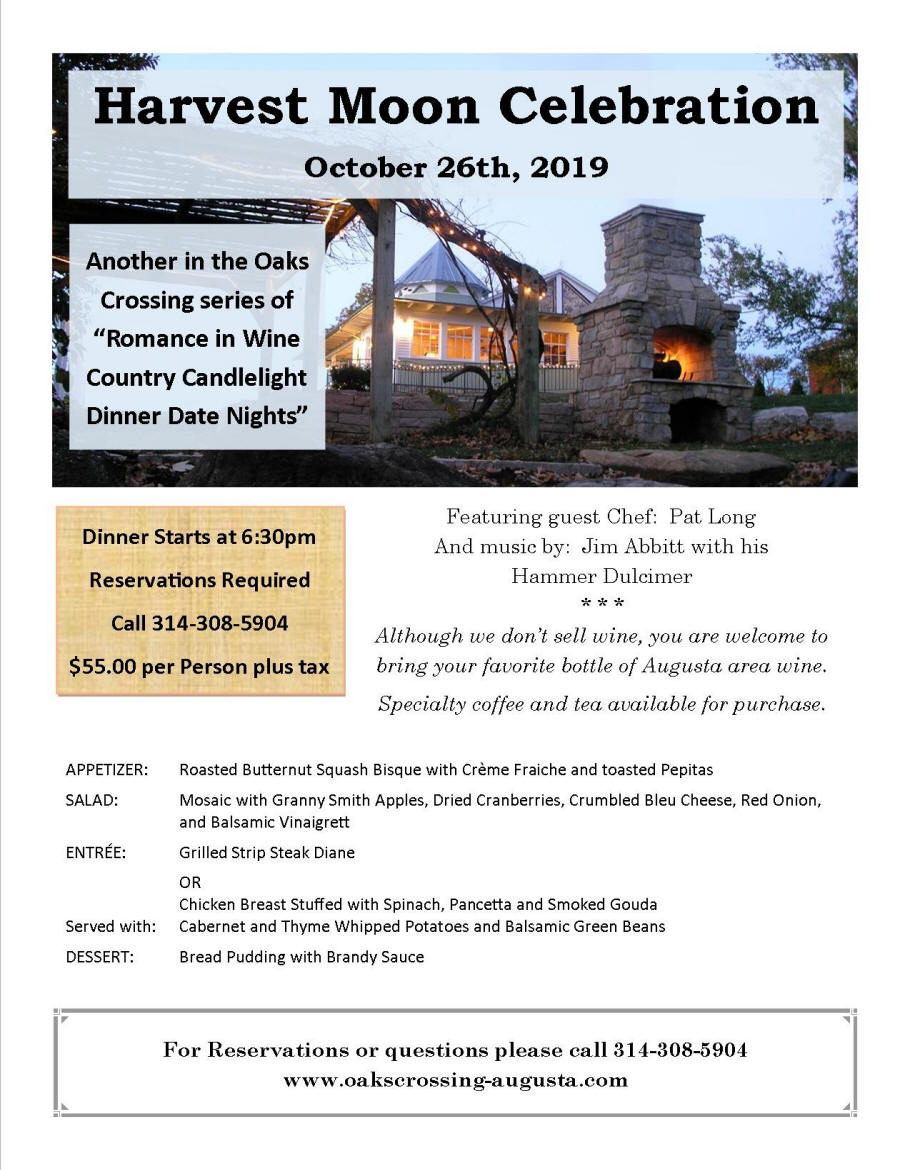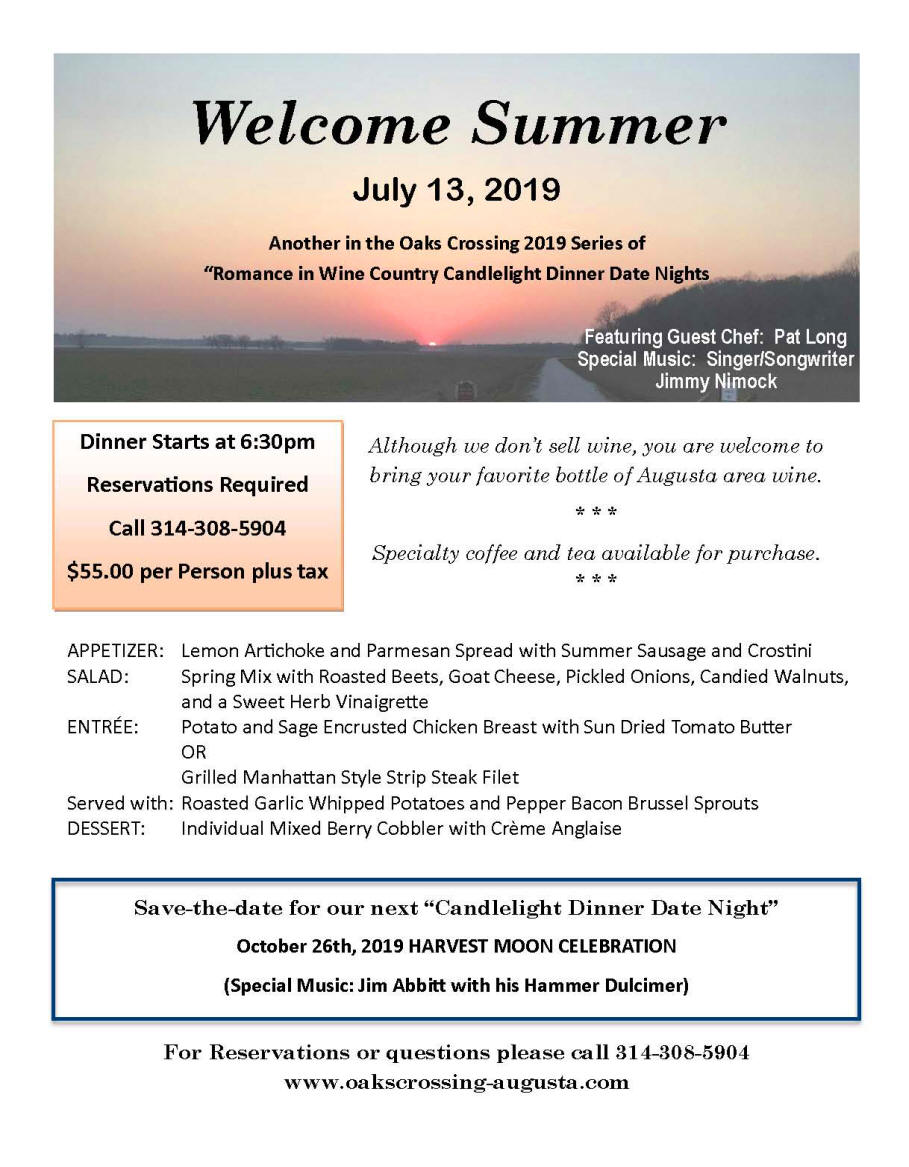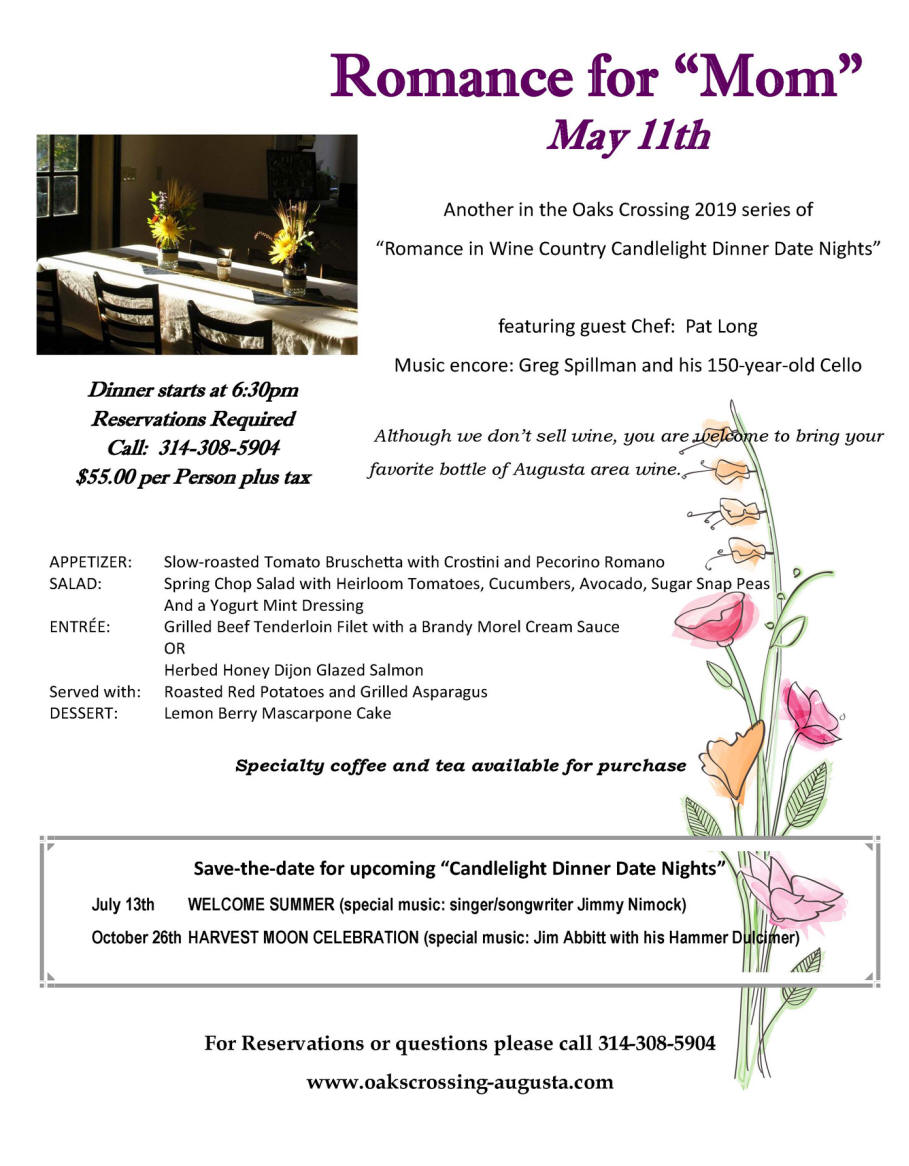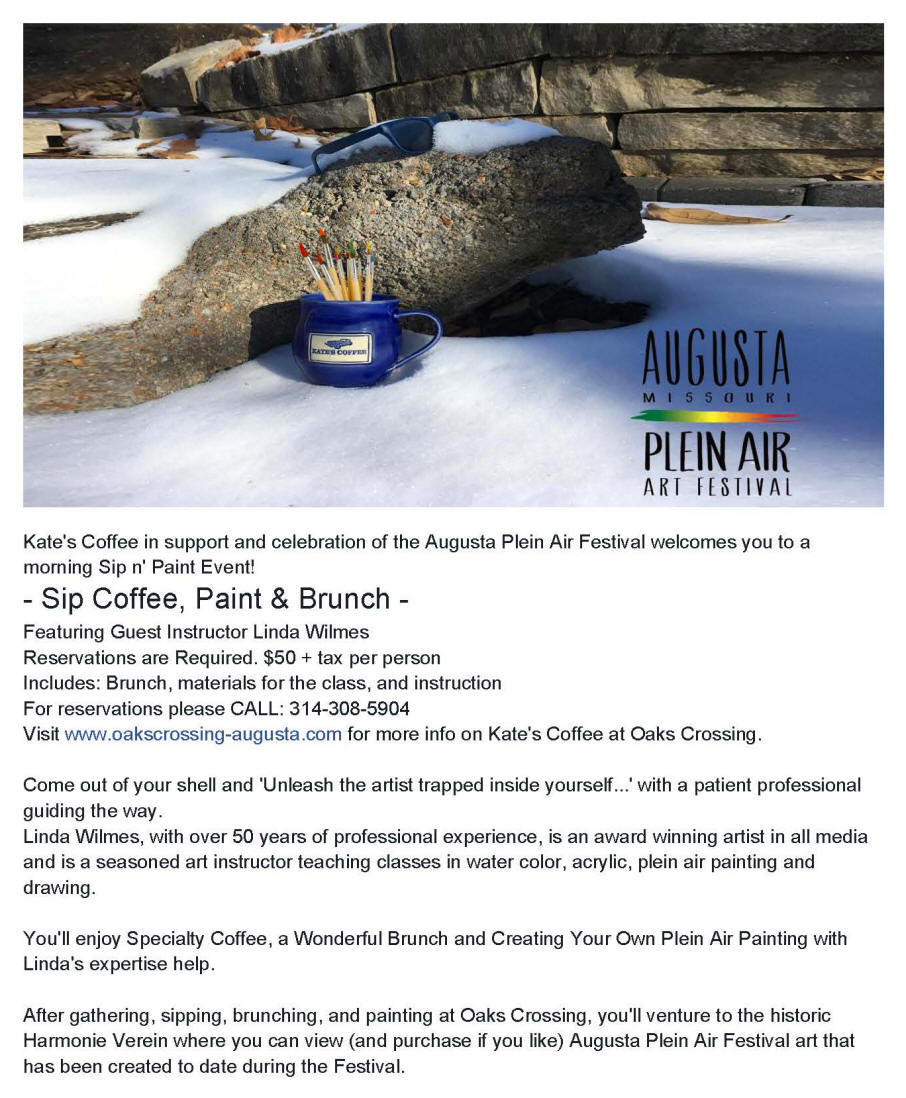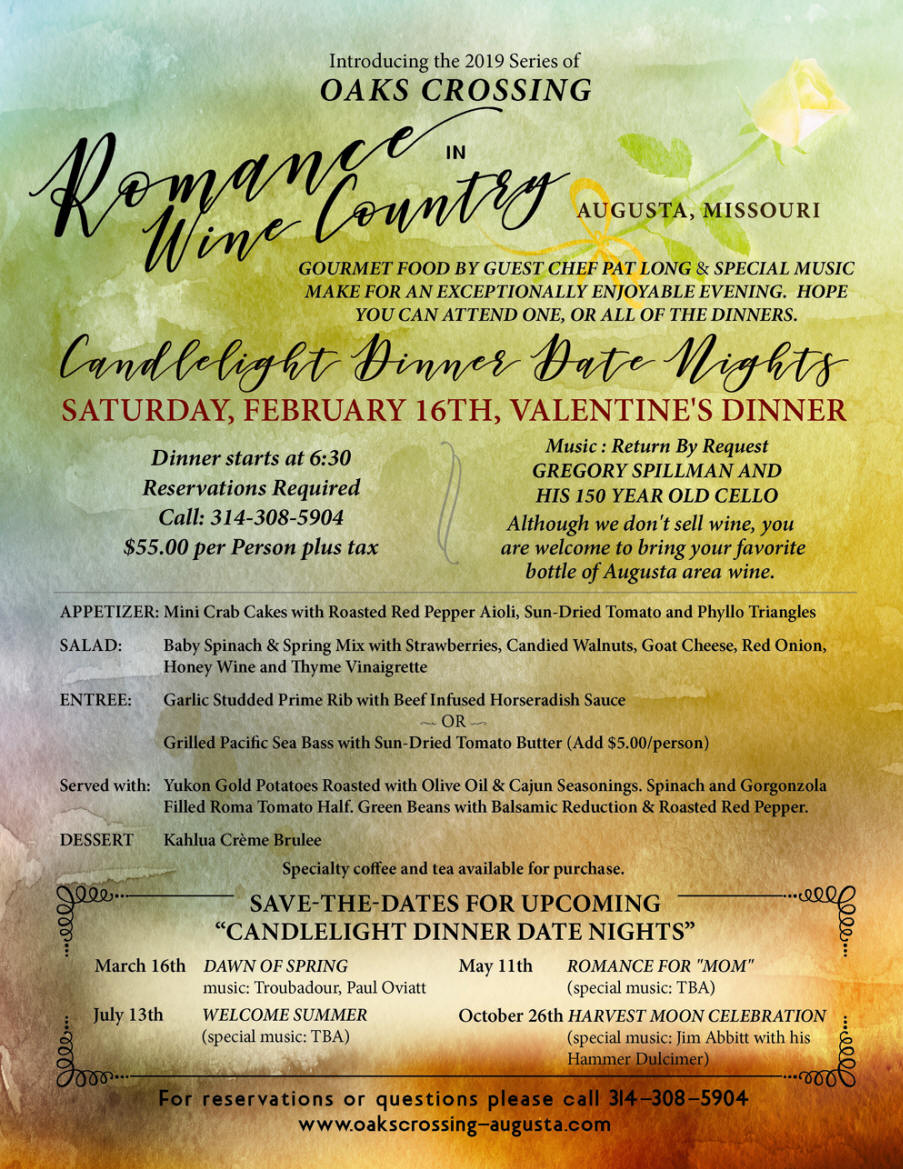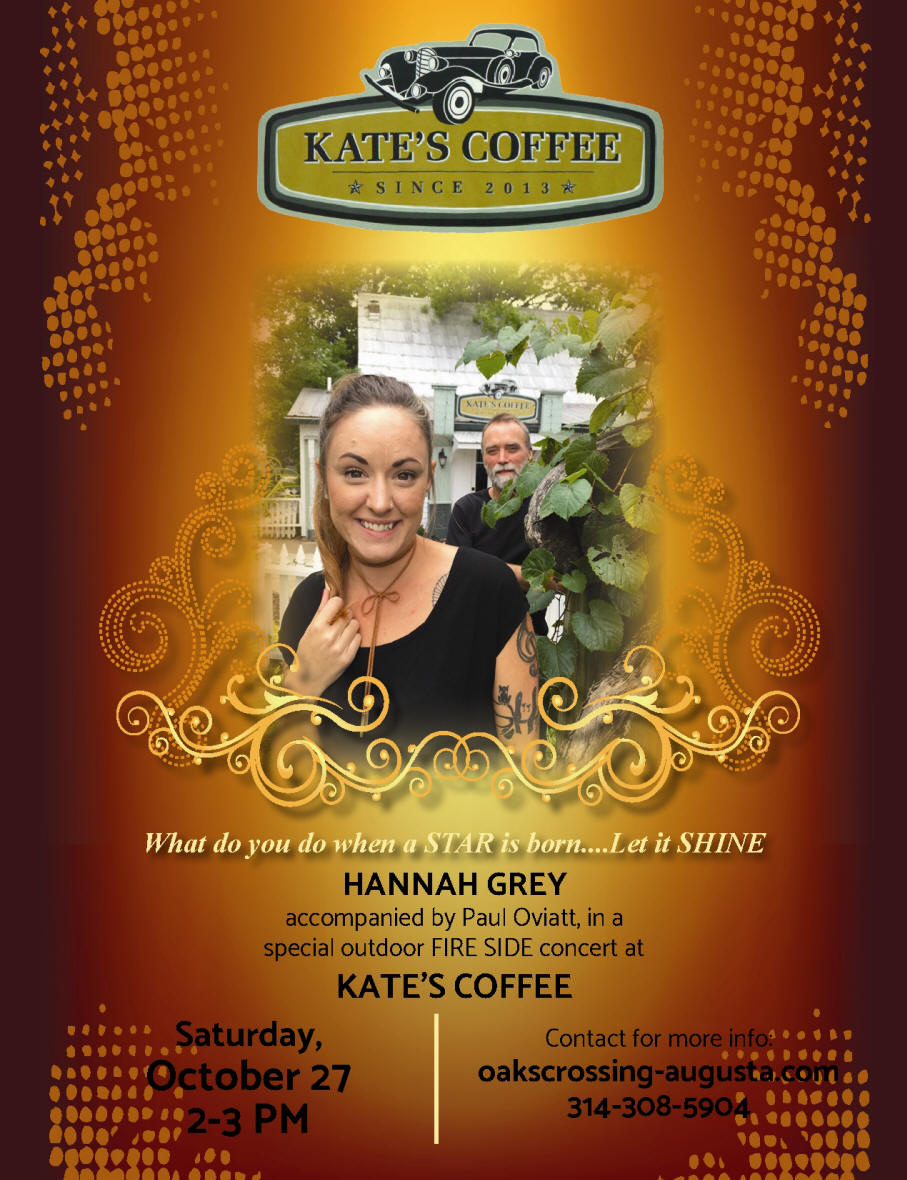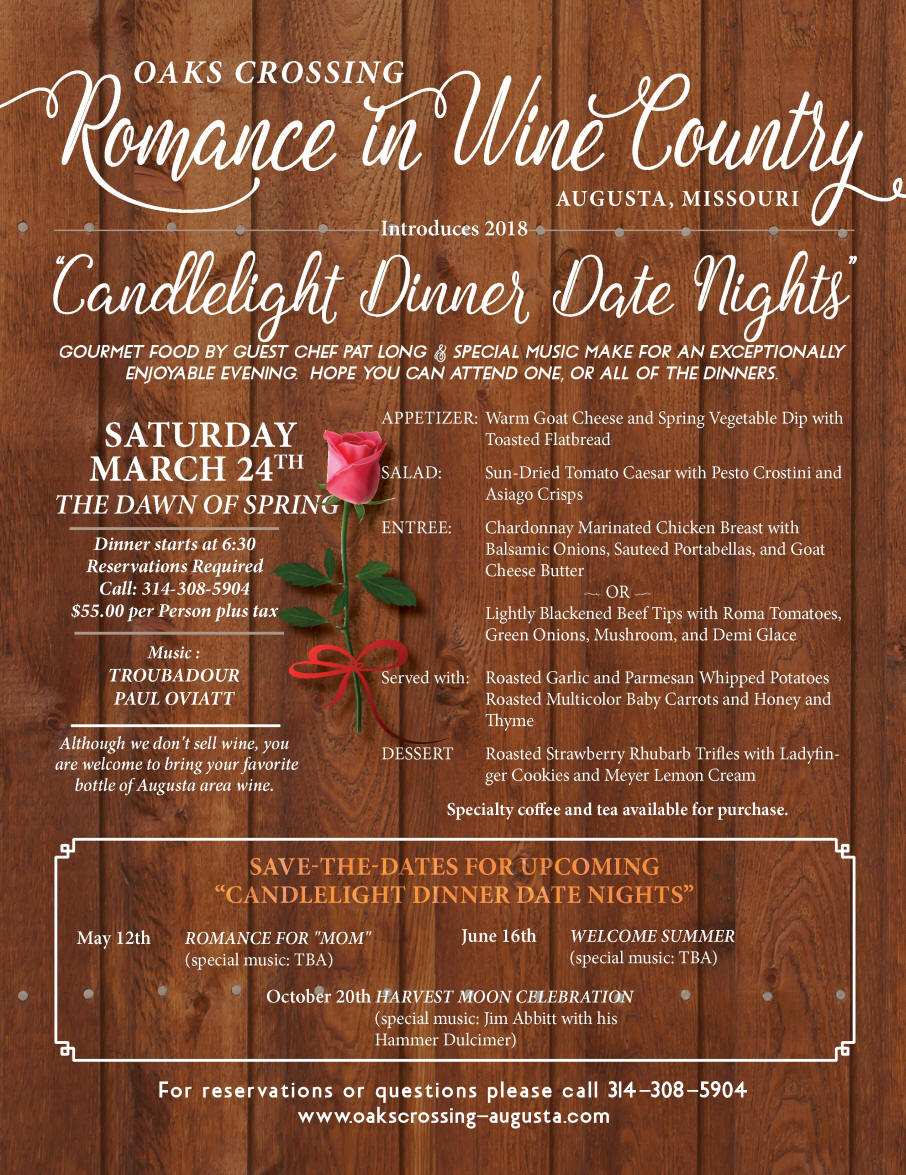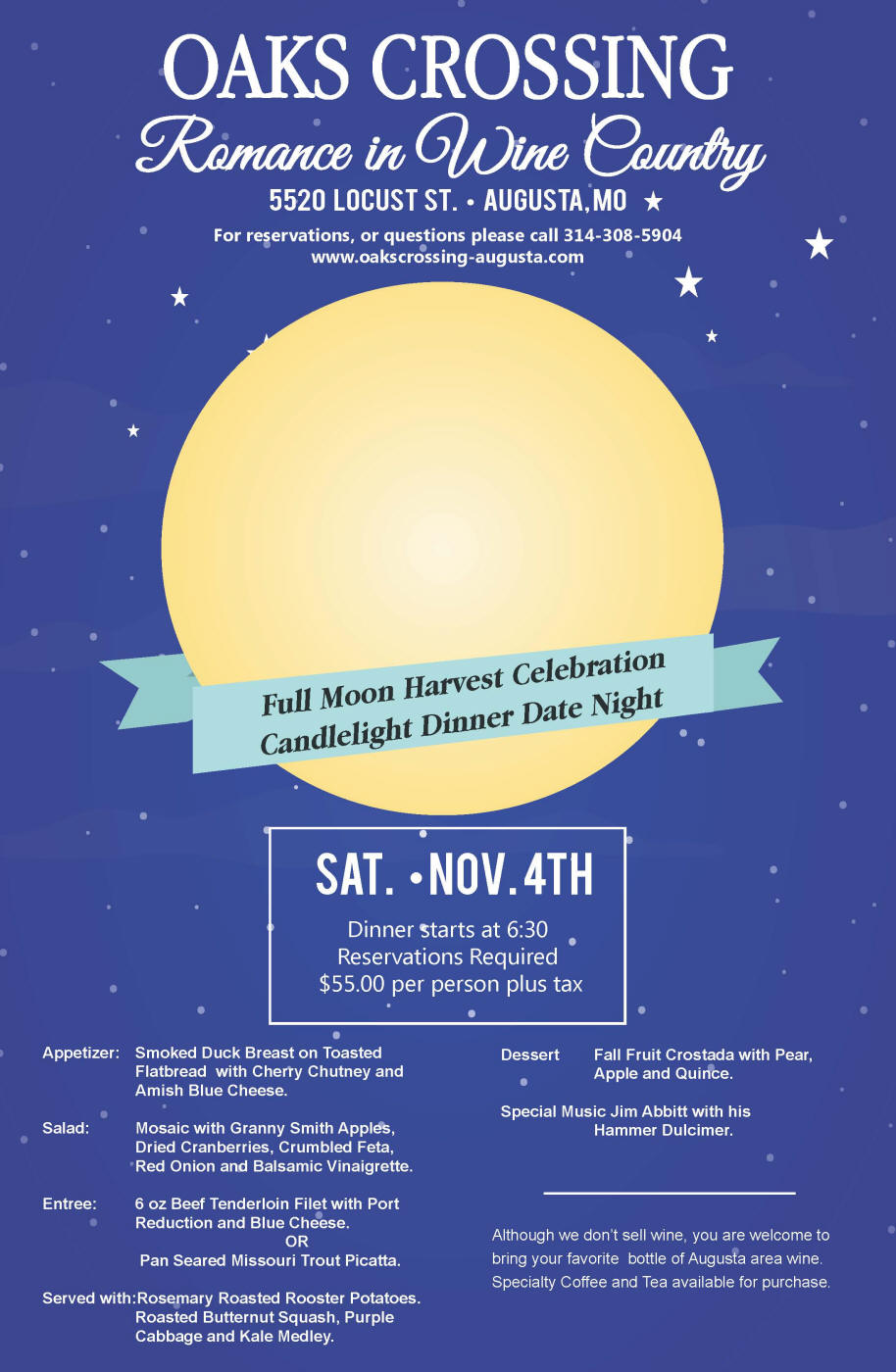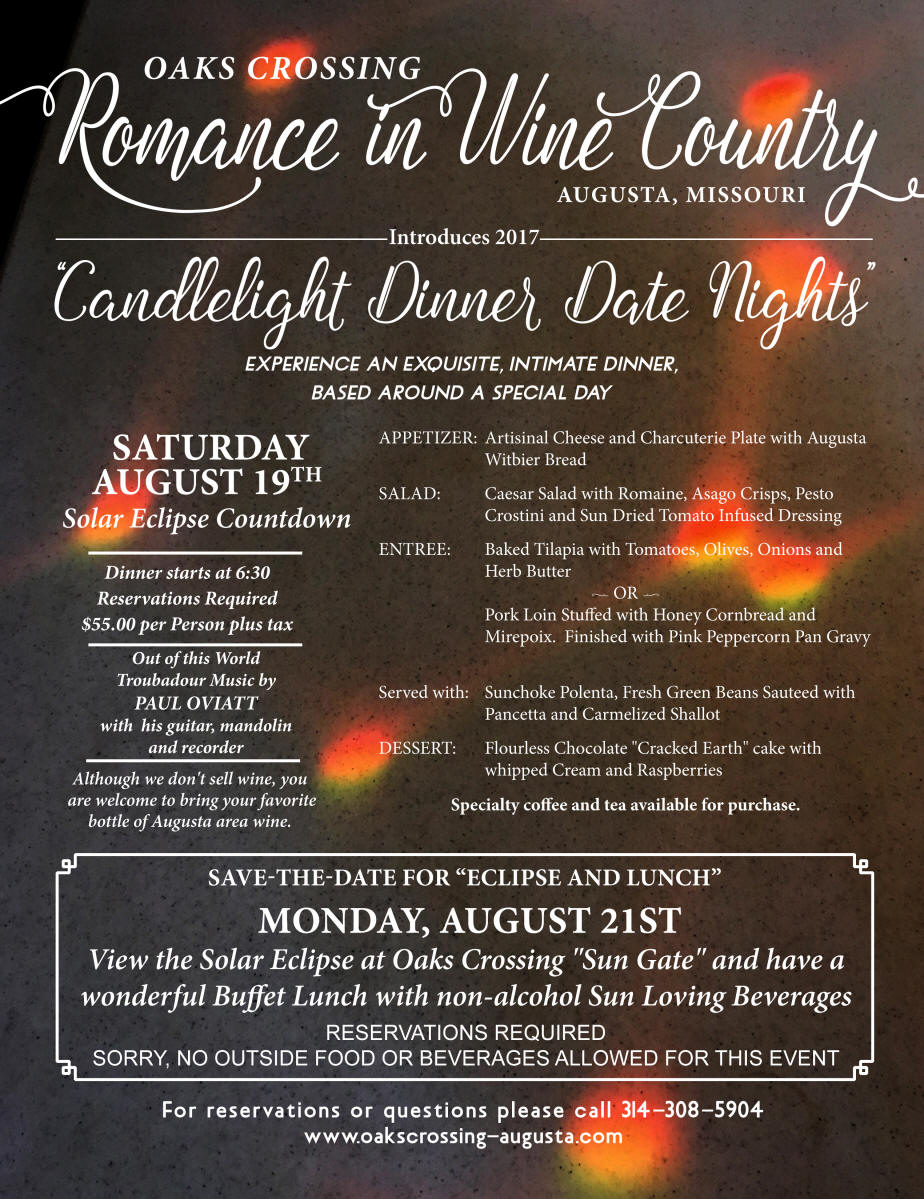 TWO KNIGHTS of CHESS was held in March 2016 ...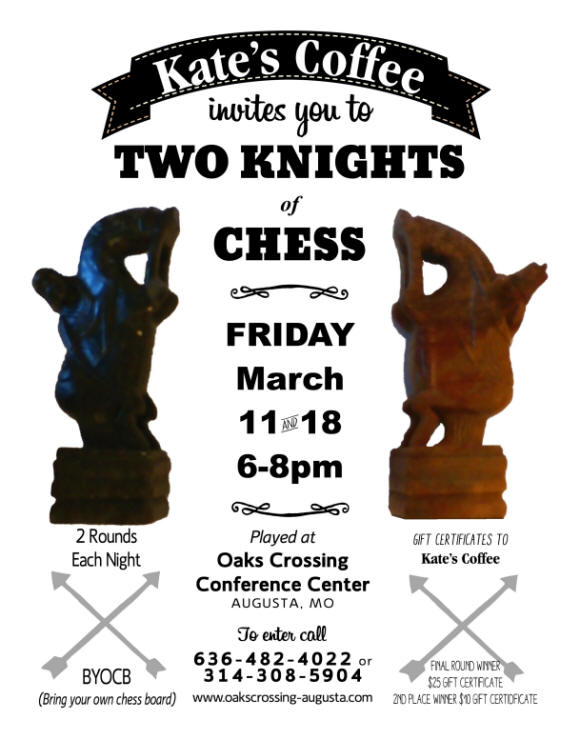 Valentines Dinner on February 12th 2016 was held
in our beautiful Conference Center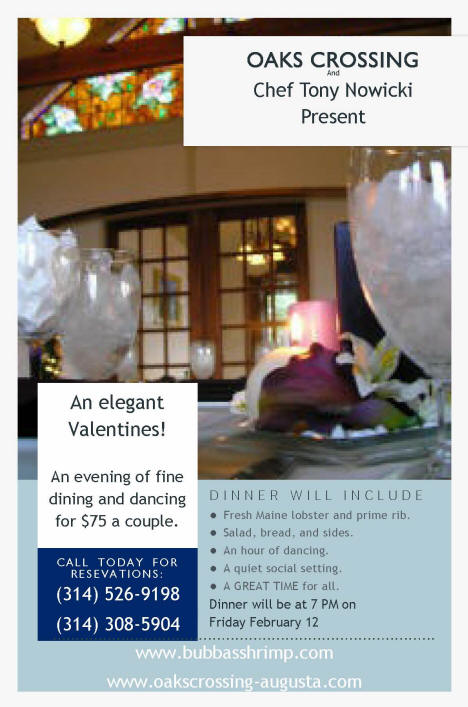 "Meet me at Kate's ..."
Thank You again ...
Randal
"Tool Chest Adventures" Program
"Go where the Wildflowers Grow"

Attendees met at the Conference Center at Oaks Crossing for a basic orientation,
then enjoyed a guided hike along the Katy Trail for a VERY ENLIGHTENING Wildflower experience.

Dan's focus was not only on just the individual plants,
but also on the most unique environment in which they grow.
Your facilitator, Dan Lindsay, was about as unique as some of the plants he talks about.



"Treasure Chest Adventures"
was a great learning experience for parents and small children ...

"Tell Me a Story with Art and Music."
was Presented by
Gloria Attoun Bauermeister
at
Oaks Crossing Conference Center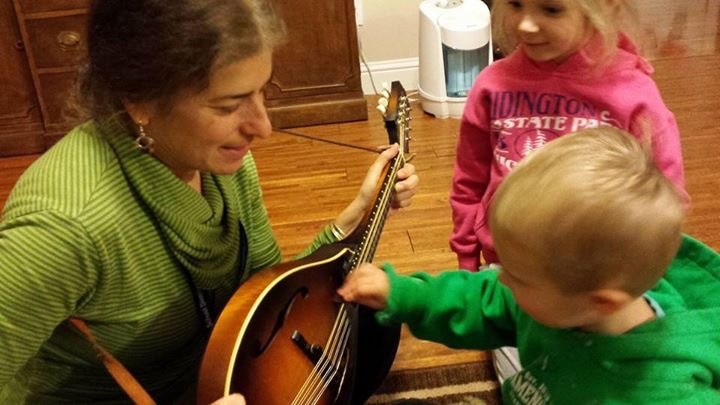 Attendees learned about telling stories, making music and creating art with your child
in this fun and creative workshop. Parent Educator, musician and artist,

Gloria Attoun Bauermeister provided hands-on activities, storytelling ideas and
also taught parents how to fit music into daily life in a fun

and relaxed way.

Gloria has been a musician since she was a teenager and is in the bands
Augusta Bottoms Consort, The Texas Giants and also plays music in other
capacities--including doing concerts with families of young children.


Gloria has been working for the School District of Washington's "Parents as Teachers"
program for over 16 years, supporting parents in becoming their child's first
and best teacher through literacy, art, music and child development information.
Gloria also used to be the Augusta Library's story hour coordinator
25 years ago!